Anymates 2016 Black Monster Design Competition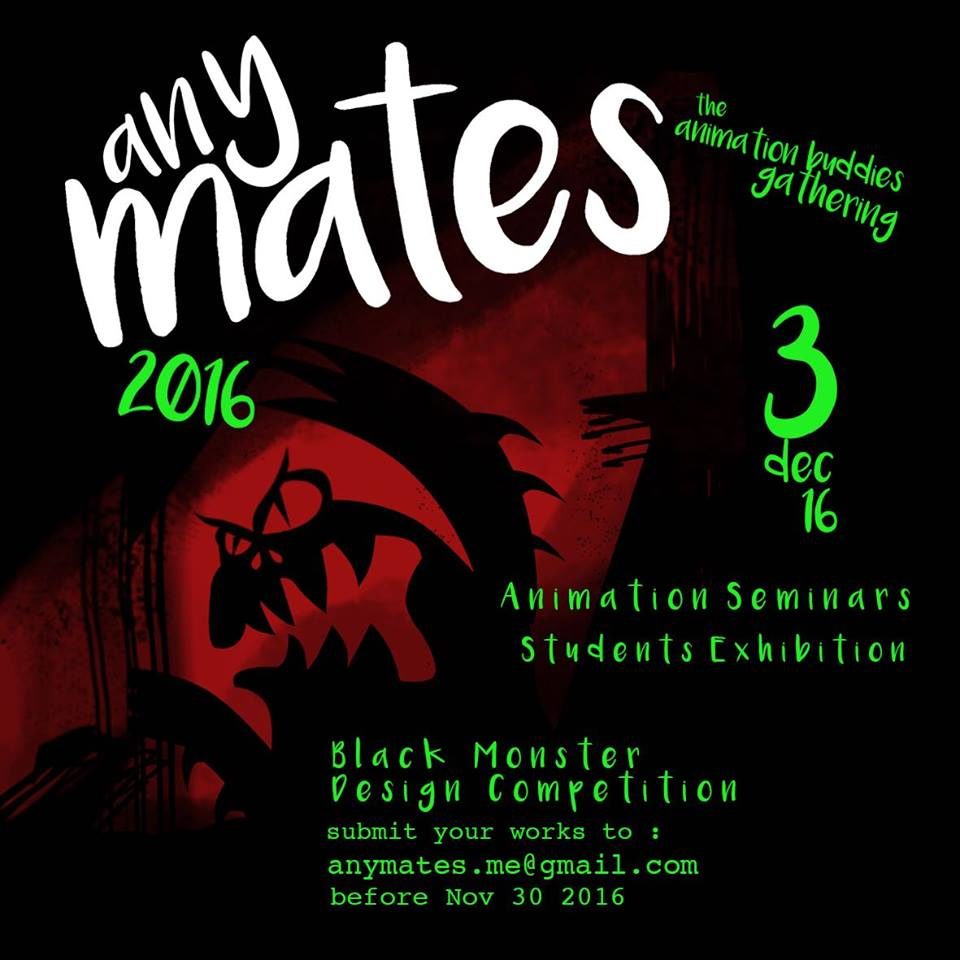 BLACK MONSTER DESIGN COMPETITION

Create Your "Black Monster" Character
Design.

SUBMIT BEFORE DES 31 2016
to ANYMATES.ME@GMAIL.COM

A3 3508 pixels x 4961 pixels 300 DPI JPEG
and Post your work on Instagram! with
Tag:          @animationsquad
@binusuniversityofficial
hashtag:   #greaternusantara
#anymates2016
#sodbinusuniversity
#animationsquad
#animasibinus
#blackmonsterdesigncompetition

Feel free submit more than one artwork!

NO PLAGIARISM!

WIN TONS OF MONEY
1st prize : 3 million MAP voucher
2nd prize : 2 million Carrefour voucher
3th prize : 1 million Carrefour voucher
Judges Fav : 300K XXI Movie Card
The Most IG Love : 300K XXI Movie Card

BOARD OF JUDGES by Binus Animation Lecturers
JUDGES DECISSION IS FINAL!