The Making of "Half Part Away"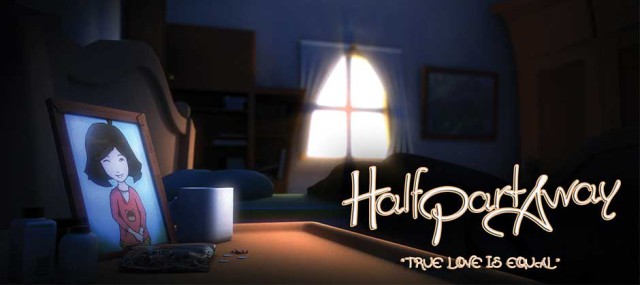 Half Part Away merupakan sebuah film pendek yang menceritakan tentang seorang wanita yang mendapatkan sebuah mimpi buruk, mimpi buruk itu terus menghantui wanita tersebut sehingga secara perlahan mimpi buruk tersebut mulai menjadi kenyataan, beberapa tahun kemudian wanita tersebut memiliki 2 orang anak dan salah satu dari anaknya mengalami penyakit yang serius oleh karena itu perhatian sang wanita mulai terpecah sehingga menyebabkan ketidak seimbangan dalam memberikan perhatian kepada anak-anaknya.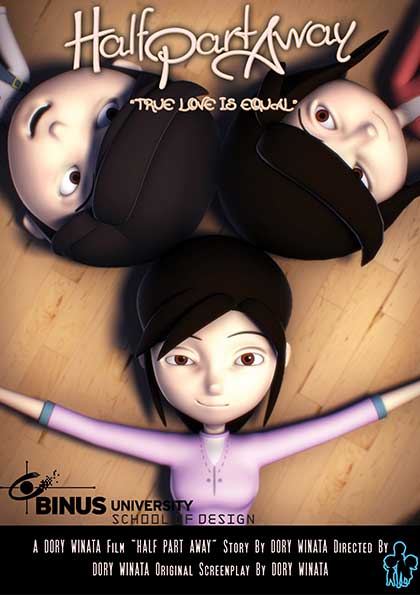 Pada film ini terdapat 3 karakter, yaitu Anna sebagai ibu yang memiliki 2 orang anak, Kyoo sebagai seorang kakak yang usil, pemberani dan ia sangat menyangi keluarganya dan Kyuu sebagai adik perempuan yang mengalami penyakit serius yang menyebabkan ia jarang melakukan aktivitas seperti anak-anak lainnya.

Penulis ingin membuat desain karakter dengan semi realis namun tetap terlihat seperti kartun, maka penulis membuat karakter dengan proporsi badan yang hampir sama dengan manusia normal namun kaki dan tangan karakter kecil juga kepala yang besar agar dapat menunjukan kesan kartun pada karakter tersebut.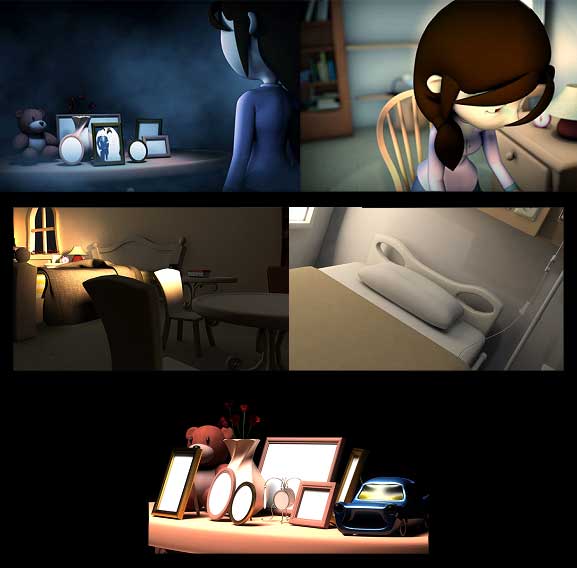 Environment yang terdapat dalam film pendek animasi Half Part Away dapat di simpulkan hampir mengarah ke realis, namun penulis menbahkan dan mengubah beberapa model agar terlihat seperti kartun, seperti bentuk-bentuk objek yang mengalami distortion.
Demikian sekilas mengenai film animasi pendek "Half Part Away" ini, semoga dapat menginspirasi.
Penulis,
Dory Winata