Educational Motion Graphic "Windmill, Then and Now"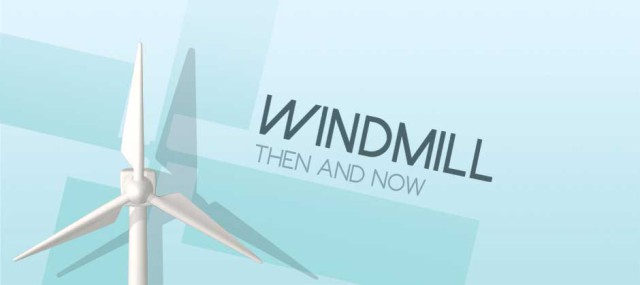 Windmill banyak dikenal sebagai icon negri Belanda, bersama tulip dan juga wanita dengan pakaian tradisionalnya. Padahal, bangunan yang berfungsi merubah angin menjadi suatu energi bermanfaat ini, asalnya ialah dari Persia.
Film animasi edukasi "Windmill, Then and Now" menjelaskan tentang bagaimana windmill digunakan sejak zaman dahulu hingga sekarang, yang telah mengalami berbagai variasi tahap perkembangan teknologi serta perubahan fungsi. Dengan memburuknya kondisi krisis energi dan krisis lingkungan yang melanda Dunia, windmill dianggap berpotensi menjadi salah satu alternatif pembangkit listrik utama di masa depan.

Film berdurasi 5 menit ini dikemas dalam bentuk animasi motion graphic dengan menggunakan style visual New Simplicity. Mengingat animasi dan transisi yang bergerak cukup cepat, maka style ini diharapkan dapat menjaga agar visual yang ditampilkan, serta pesan yang disampaikan tetap mudah ditangkap oleh audience.  Penulis mengaplikasikan teknik 3D pada aset-aset utama, dan 2D sebagai aset pendukung seperti teks  dan icon. Berikut ialah beberapa screenshot dari animasi edukasi "Windmill, Then and Now".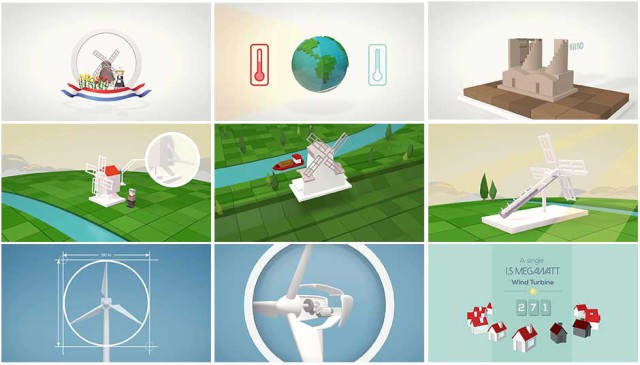 Film ini diharapkan dapat membuka wawasan, serta menginspirasi audience tentang bagaimana suatu konsep sederhana windmill dapat bermanfaat dalam banyak hal, dan bahkan dapat menjadi solusi alternatif bagi energi berbahan bakar fosil yang akan habis dalam beberapa tahun kedepan.
Sekian ulasan singkat mengenai animasi edukasi "Windmill, Then and Now". Terima Kasih.
Satrina Anggasta Putri