The Making of "Between Broadway and Jakarta"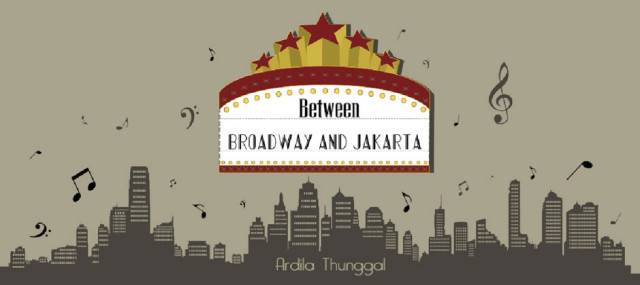 "Between Broadway and Jakarta" merupakan animasi edukasi yang membahas singkat hal-hal mendasar yang perlu diketahui tentang broadway dan keberadaannya di Jakarta. Dengan menggunakan animasi berbasis motion graphic dan menggunakan warna vintage dan style retro yang mencitrakan dunia broadway yang sudah lama adanya namun masih tetap berdiri hingga kini.
Broadway merupakan sebuah kawasan di New York, Amerika Serikat yang sering digunakan untuk pertunjukan musikal dan teater. Karena seringnya kawasan ini dipakai untuk pertunjukan musikal dan teater sehingga diberi julukan The Great White Way karena diarea sepanjang jalan broadway dipenuhi lampu-lampu dari marquee sign teater.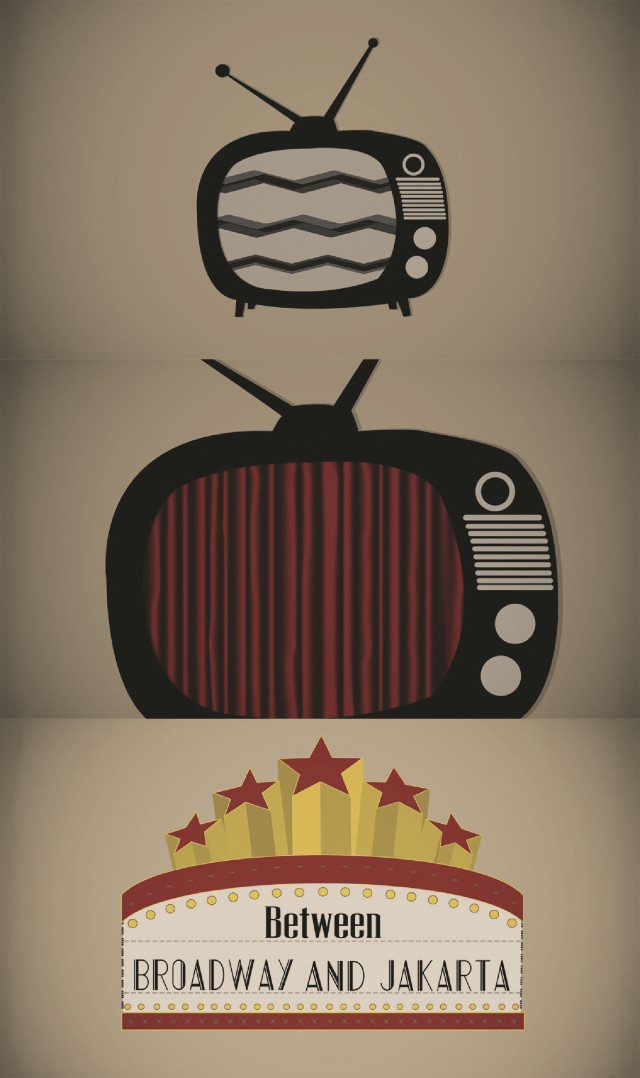 Banyak kalangan yang mengenal musikal broadway dari beberapa pertunjukan broadway seperti The Phantom Of The Opera dan Les Miserables yang sejauh ini sudah diproduksi menjadi sebuah film.
Dari daftar pertunjukan musikal dan teater broadway, ternyata tidak sedikit pula dari animasi Disney sudah dibuat menjadi pertunjukan musikalnya seperti The Lion King, Aladdin, Beauty and The Beast bahkan  Cinderella sehingga produksi ini diberi nama Disney on Broadway.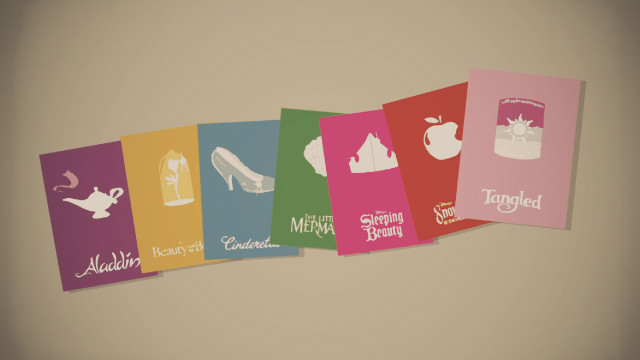 Di Jakarta komunitas yang menggunakan pertunjukan broadway sebagai dasar dari komunitas mereka saat ini tidaklah sedikit. Meskipun kebanyakan dari mereka bergerak secara independen namun komunitas-komunitas ini akan terus bertumbuh di Jakarta.
Terinspirasi dari salah satu komunitas broadway di Jakarta ini, penulis ingin berbagi informasi kepada masyarakat luas bahwa keberadaan komunitas ini bukan hanya sebuah kabar angin, melainkan sebuah kabar pasti. Dan diharapkan agar karya anak-anak bangsa dalam dunia ini mendapat apresiasi lebih dari masyarakat kedepannya.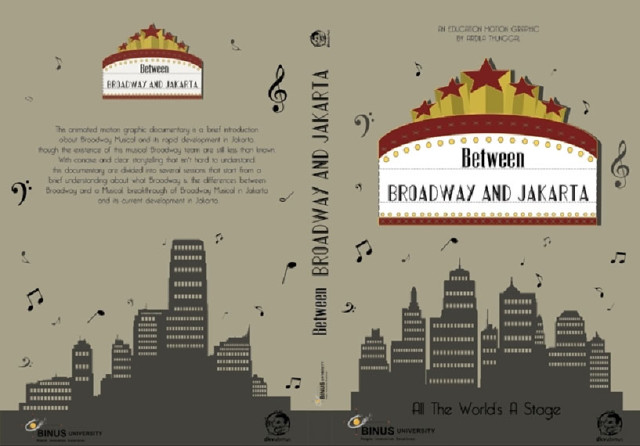 Ardila Thunggal, 2014.