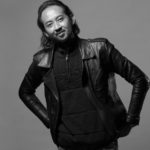 Ardiyan, S.Sn., M.Ds.
As Binusian, Ardiyan graduated from DKV Binus for a bachelor degree in 2003, both in academics and industries of design starts from 2004 until now, in the role of academics as a computer animation courses coordinator, such as digital imaging, 3D modeling, compositing and visual effects courses. Ardiyan has internship and worked in Rajawali CItra Televisi Indonesia, Fortune Adwi Cipta Alembana as a motion graphic designer and was joining Binus DKV Animation Program as a full-time lecturer and freelancer on-line editor.
After earned master degree in product design Trisakti university, both working on research and practice area expertise in DKV, especially in digital media to create visualization contents, as conference speaker and joining international art exhibition.
---