The Making Of "Trip With Plane"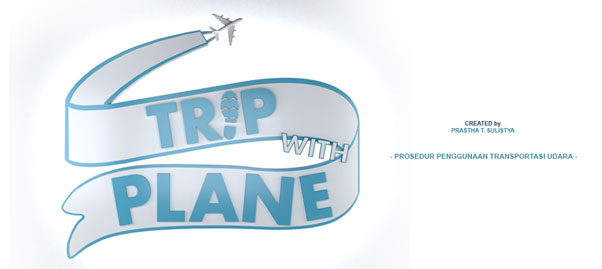 Trip With Plane merupakan sebuah animasi edukasi yang menjelaskan tentang bagaimana prosedur – prosedur yang harus dilakukan ketika ingin menggunakan sarana transportasi udara yaitu pesawat terbang. Animasi ini dibuat bertujuan agar masyarakat lebih mengetahui dan memahami prosedur penggunaan transportasi udara yang baik dan benar. Metode yang digunakan dalam pembuatan animasi edukasi ini ialah studi pustaka dengan mempelajari dari berbagai buku penerbangan, observasi dengan terjun langsung ke lapangan dan wawancara dengan pihak terkait yang berwenang sehingga dapat mengetahui prosedur penerbangan yang baik dan benar.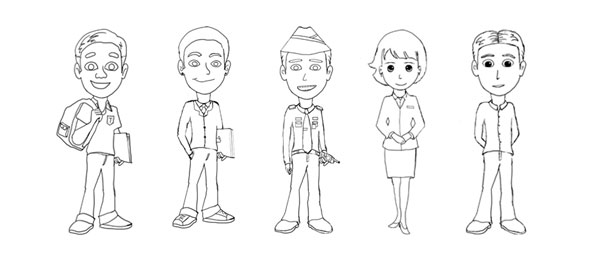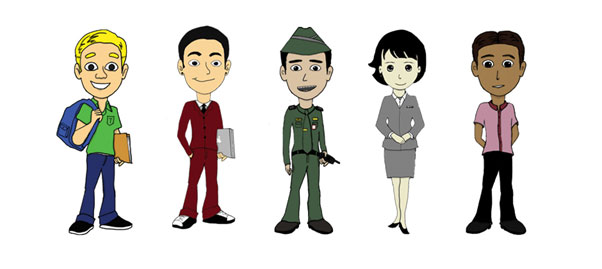 Dalam animasi edukasi Trip With Plane ini berisi tentang prosedur tata cara penggunaan transportasi udara yang baik dan benar. Dimulai dari area drop zone hingga turun dari pesawat. Semuanya akan dijelaskan melalui sebuah desain grafik berbentuk tulisan dan gambar , serta diiringin voice over agar lebih mudah dimengerti dan dipahami oleh penonton.

Dalam pembuatan animasi edukasi ini, penulis mengumpulkan banyak referensi yang berkaitan dengan penerbangan seperti mencari informasi lewat buku, mewawancarai manager bandara, dan terjun langsung ke tempat (bandara) untuk mengetahui lebih jelas tentang apa yang akan dijelaskan dalam animasi edukasi ini. Penulis juga menggunakan beberapa teori yang mendukung pembuaatan animasi edukasi ini seperti teori prinsip animasi, teori typografi, teori infografi, teori warna, dan lainnya. Sehingga penulis berharap dapat memberikan tontonan animasi edukasi yang jelas dan mudah dimengerti oleh penontonya.