The Making Of "Rexi : The Great Return"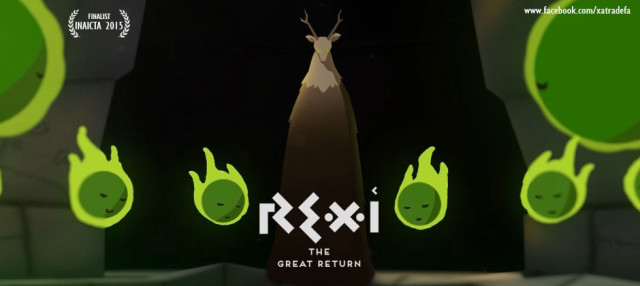 Rexi : The Great Return merupakan sebuah animasi pendek yang mengangkat isu kerusakan hutan dan menceritakan tentang Rexi yang ingin mengembalikan potongan tanduk God Of Forest demi kesuburan kota Jeneponto.  Terfokus pada kolaborasi visual dan musik yang ada di dalamnya, penulis memilih untuk bekerja sama dengan 2D artist dan pemusik yang sudah diakui karyanya di bidangnya masing-masing. Animasi pendek Rexi : The Great Return ini bekerja sama dan mempunyai kesinambungan cerita dengan animasi pendek Lark : The Mysterious Wand.

Tema dan isu tentang kerusakan hutan diambil dari kegelisahan penulis sendiri. berawal dari kegelisahan itulah penulis mencoba riset ke sebuah kota di kampung halaman penulis dimana kota tersebut menjadi salah satu kota tergersang di provinsinya. Penulis mengambil visual dan keadaan kota tersebut kemudian mentransformasikannya ke dalam film pendek ini, bahkan nama kota tersebut dijadikan nama kota yang rexi datangi yaitu Jeneponto. Ide cerita dan karakter yang berawal dari diskusi sehari-hari dengan partner penulis, yaitu Dedi Wijaya selaku 2D artist dan concept artist film ini.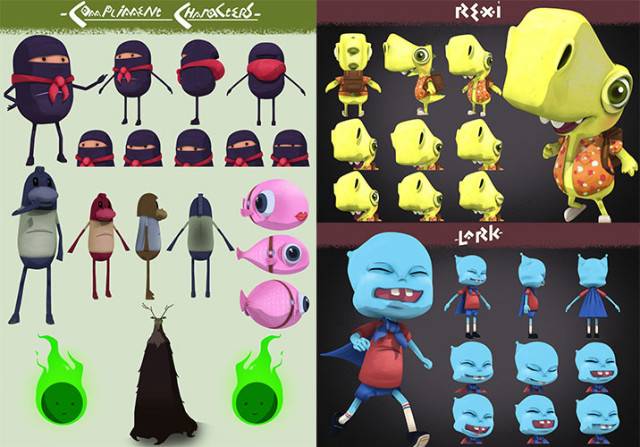 Visual merupakan salah satu bagian terpenting dari sebuah film animasi, di film ini penullis mencoba mengeksplorasi visual sebanyak mungkin dalam kapasitas penulis saat itu. Salah satu eksplorasi visual yang penulis lakukan adalah menentukan warna yang pas untuk setiap karakter dan environment di setiap scene dari konsep awal yang dikerjakan, sehingga tidak memakai color grading dan editing warna pada tahap post production sedikit pun. Mix media juga merupakan eksplorasi visual dan tantangan tersendiri bagi penulis. Teknis penggabungan 3D dan 2D dilakukan seunik mungkin dan penuh dengan perhitungan.
Demikianlah ulasan singkat tentang proses yang penulis lalui dan hal terpenting tentang animasi pendek Rexi : The Great Return. Semoga dapat menginspirasi dan bermanfaat buat pembaca
Penulis.
Mohammad Fahmi Siddiq