THE MAKING OF "TOO KIND..? TOO BAD!!" BY STEVEN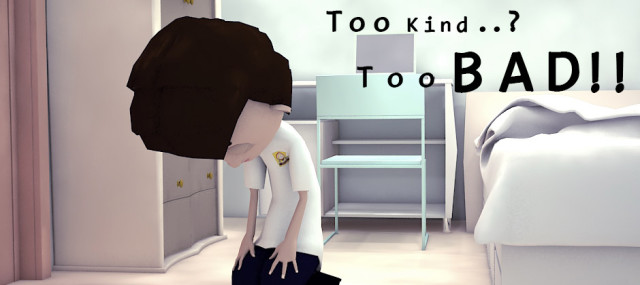 Too Kind..? Too Bad!! merupakan sebuah film animasi pendek berdurasi 4 menit dengan genre drama, yang menceritakan tentang penyesalan seorang anak atas apa yang telah dia lakukan kepada ibunya akibat kecanduan dengan game online.
Kehidupan si anak selalu sama setiap harinya. Bangun pagi, berangkat sekolah, pulang sekolah, main game. Kehidupan yang tidak baik untuk ukuran anak SMP yang sebenarnya, dimana seharunya anak ini lebih banyak belajar dari pada bermain game online. Sampai suatu ketika anak ini menjadi sangat kecanduan dan menjadi anak yang sangat nakal, sehingga membuat ibunya menjadi sangat sedih.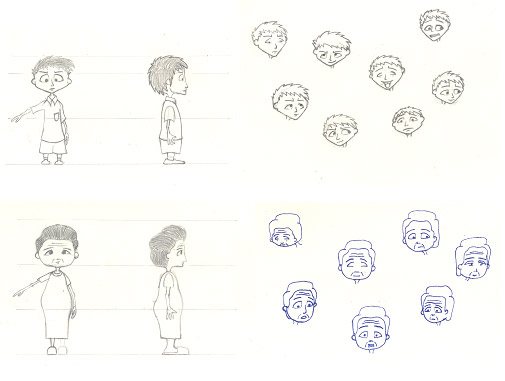 Terdapat 2 karakter dalam film animasi pendek ini, yaitu karakter Anak dan karakter Ibu. Karakter Anak memiliki sifat yang sangat keras kepala, serta angkuh, berbanding terbalik dengan sifat yang dimiliki oleh karakter Ibu, dimana karakter Ibu memiliki sifat yang sangat lemah lembut, serta sangat penyayang.

Karakter anak menggunakan pakaian baju seragam anak SMP, bertujuan untuk memperkuat penceritaan yang ditujukan untuk anak SMP. Sedangkan karakter ibu menggunakan pakaian daster, layaknya seorang ibu yang ada disekitar lingkungan kita.
Terdapat 4 environment dalam film animasi pendek ini, yaitu bagian kamar anak, tempat anak tidur serta bermain game, tempat tidur ibu merupakan tempat ibu beristirahat serta tempat ibu menaruh uang, dapur tempat ibu memasak dan mencuci piring, serta ruang keluarga tempat ibu istirahat sejenak serta tempat keseharian anak meminta izin dan uang kepada ibu sebelum berangkat sekolah.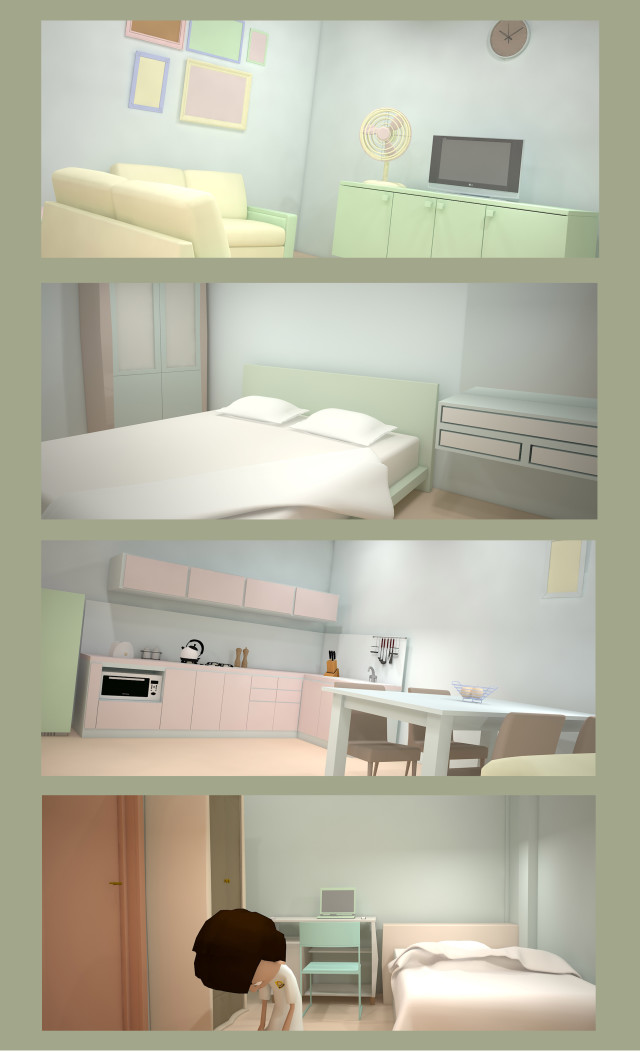 Berikut beberapa screenshot scene dalam film Too Kind..? Too BAD!!.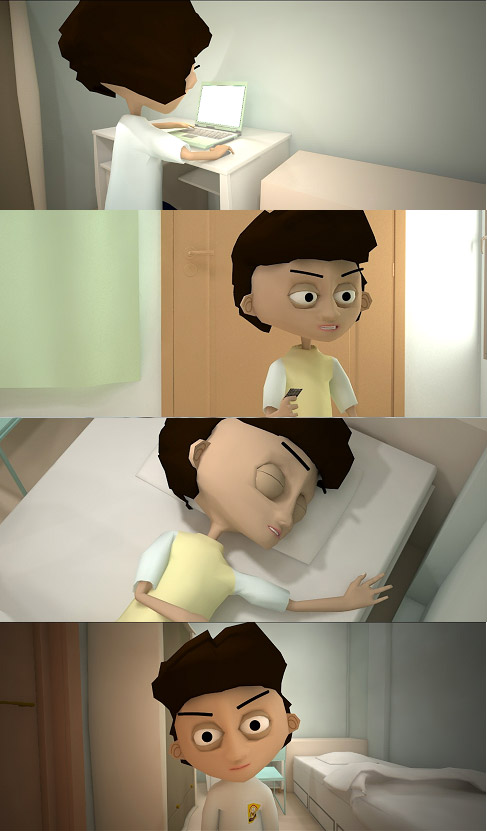 Demikian sekilas artikel mengenai pembuatan film pendek "Too Kind..? Too BAD!!". Semoga artikel ini bermanfaat serta mampu menginspirasi bagi yang membaca dimasa yang akan datang.
Penulis,
Steven