The Making Of Educational Animation "FANTASTIC FUN FACTS!"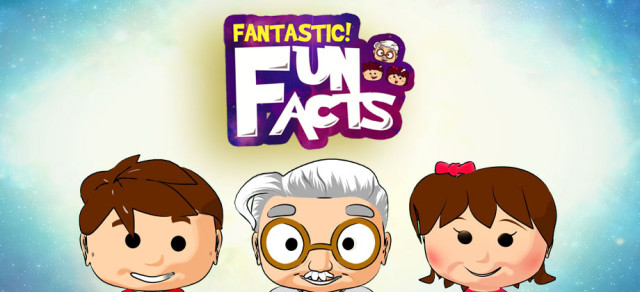 Banyak fakta – fakta menarik yang tidak diketahui masyarakat jaman sekarang. Seperti fakta madu tidak akan pernah bisa basi atau fakta jika manusia bisa berlaju secepat cahaya, manusia tersebut tidak akan bertambah tua. Fakta – fakta menarik ini sering dilupakan masyarakat karena alasan ketidak pentingan untuk diketahui, padahal jika dipelajari, bisa menjadi kumpulan pengetahuan yang sangat menarik yang dapat di bagikan ke rekan – rekan bahkan mengedukasikan anak – anak bagi para orangtua.
"FANTASTIC FUN FACTS!" adalah sebuah animasi edukasi karya Janine Intansari yang menyampaikan fakta – fakta mengejutkan secara menarik di "package" dengan video instruktif yang dapat mengajarkan penontonnya banyak info – info menarik baru, menghilangkan kejenuhan dan menimbulkan  rasa ingin tahu yang lebih tinggi dari sebelumnya.
Ada 3 character yang ditampilkan di animasi edukasi ini, yaitu Professor, James dan Mary. Professor adalah tokoh yang akan memberikan info – info dan fakta – fakta menarik yang bisa memancing keingintahuan penonton, James dan Mary adalah murid yang menonton Professor dan memiliki peran sama seperti penonton yaitu menyimak dan mencoba fakta – fakta yang sedang di sampaikan.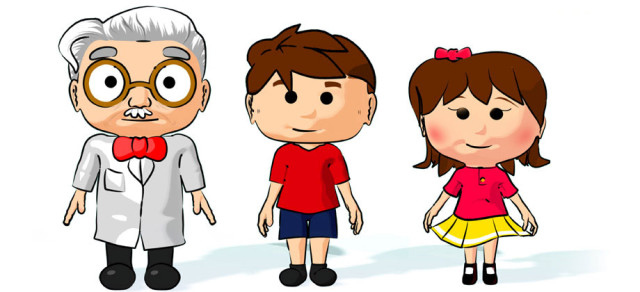 Style render yang dipakai adalah 3D bercampur 2D. Walaupun base modeling character adalah 3D, tetapi dirender secara sedemikian rupa supaya terlihat lebih flat dan 2D. Penulis berharap dengan ini, character akan terlihat lebih kekanak – kanakan dan penonton tidak terintimidasi dengan kesan realis.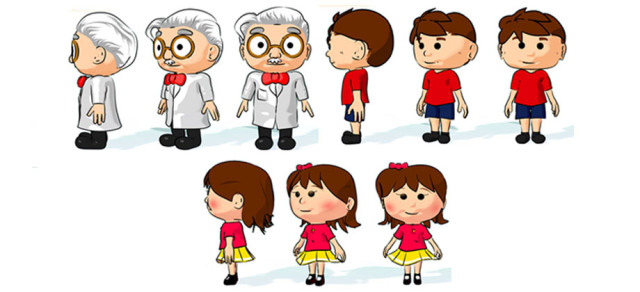 Environment yang dipakai adalah ruangan  bernuansa biru kehijauan dengan lighting terang bermaksud untuk mengundang rasa ingin tahu. Warna – warna hangat dihindari agar tidak terkesan hawa – hawa capek dan atau susah seperti warna merah, oranye dan sebagainya
Berikut ini adalah snapshot preview dari scene yang ada di dalam film animasi edukasi penulis yang berjudul "FANTASTIC FUN FACTS!".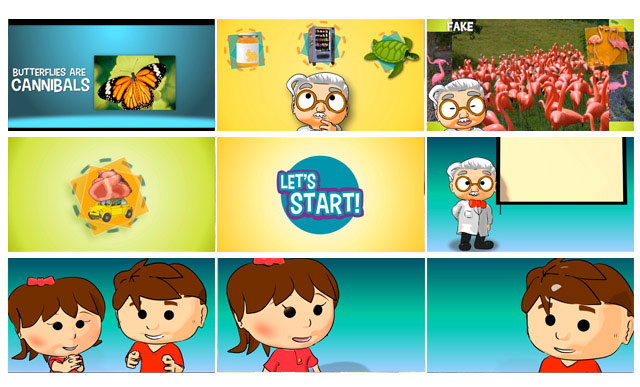 Disini penulis berharap karya tugas akhir berjudulkan "FANTASTIC FUN FACTS!" ini dapat   menarik perhatian banyak penonton khususnya murid – murid sekolah dasar dan menegah untuk memiliki rasa ingin tahu yang tinggi karena dengan mengetahui banyak fakta – fakta menarik, pikiran akan terpancing untuk mencari tahu hal lebih dalam mengenai info tersebut dan dari situ bisa berkembang otak – otak cerdas yang mempunyai passion tinggi.

Sekian artikel mengenai pembuatan film animasi edukasi "Fantastic Fun Facts. Semoga artikel ini dapat membantu dalam pengembangan ide dan memberikan inspirasi baru. Terima kasih.
Penulis,
Janine Intansari. 2014