Short Animation "Don't be Affraid of The Dark"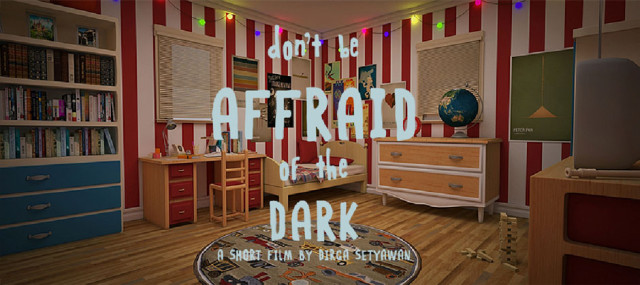 Don't be Affraid of The Dark adalah sebuah film animasi pendek yang menceritakan seorang anak bernama Rico yang penakut pada saat tidur sendiri di malam hari sehingga selalu membuatnya mendapatkan mimpi buruk dikejar oleh monster. Kemudian pada suatu malam kakek Rico yang bernama Henry datang saat Rico terbangun dari tidurnya karena takut. Karena kakek Henry tahu Rico menyukai dongeng, Kakek Henry pun kemudian menceritakan dongeng tentang seorang kesatria yang dapat mengalahkan monster kegelapan agar Rico tenang dan memberinya keberanian agar tidak takut tidur sendiri.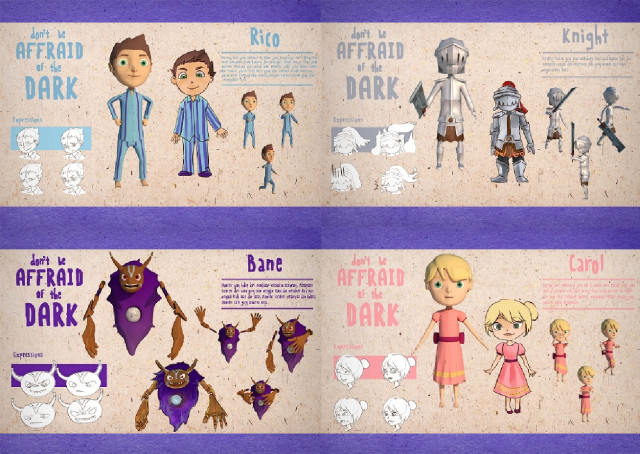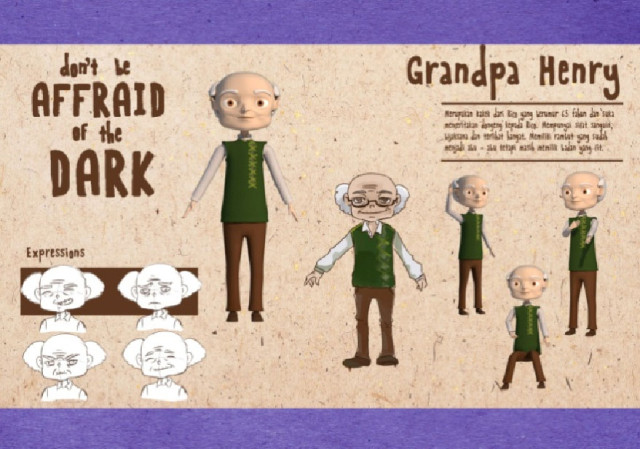 Film ini terinspirasi dari pengalaman yang ada dilingkungan penulis sendiri yaitu adik penulis yang masih takut untuk tidur sendiri di kamarnya dan masih belum adanya solusi untuk menangani hal tersebut sehingga penulis ingin membuat salah satu solusinya dengan menceritakan dongeng. Terdapat lima karakter dalam film animasi pendek ini, yaitu Rico, Sang ksatria, Kakek Henry, Carol dan Bane. Dalam film ini hanya terdapat dua environment yaitu depan rumah Rico dan kamar tidur Rico. Film ini menggunakan teknik 3D dengan durasi kurang lebih tiga setengah menit. Berikut beberapa screenshot film yang penulis buat.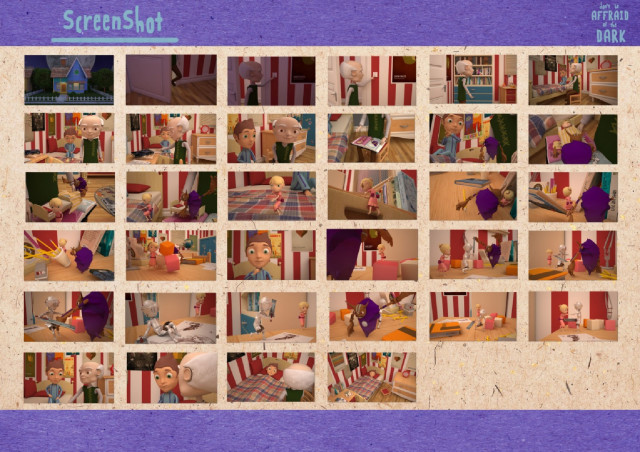 Sekian artikel mengenai film animasi pendek "Don't be Affraid of The Dark" yang penulis buat. Semoga artikel ini dapat bermanfaat dan menginspirasi. Terima kasih.
Penulis,
Dirga Setyawan