The Making Of Animated Series "Sekolah Menengah Kesetanan"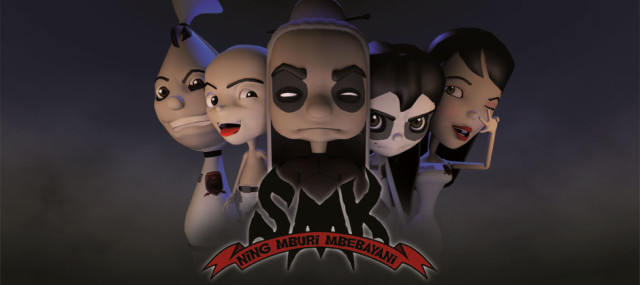 Sekolah Menengah Kesetanan adalah sebuah serial animasi karya Danny Setiadi yang menceritakan tentang keseharian konyol para setan-setan muda yang belajar untuk menjadi setan-setan yang menakutkan. Di Sekolah Menengah Kesetanan ini terdapat kelas khusus yaitu Kelas 13 yang hanya menerima setan setan terpilih, yaitu Acong Pocong, Oechil Tuyul, Suzzanti Titisan Suzzana, dan Si Seksi Jembatan Ancol. Dan diajar langsung oleh setan yang paling dihormati di dunia gaib yaitu Mak Lampir, yang merupakan setan yang paling dihormati dan paling berjasa dalam menjadikan Sekolah Menengah Kesetanan menjadi sekolah yang paling angker.
Terdapat 5 karakter dalam serial animasi Sekolah Menengah Kesetanan ini. Pada prosesnya  saya memulainya dengan pembuatan desain karakter yang mengambil referensi dari penggambaran masyarakat dan sifat dan ciri-ciri dari masing-masing setan. Penggunaan bentuk dasar menjadi elemen penting dalam proses pembuatan desain karakter. Selain untuk penyederhanaan penggunaan bentuk dasar juga membuat desain karakter lebih mudah diingat oleh masyarakat. Setelah mendapatkan bentuk karakter yang sesuai lalu dilanjutkan membuat karakter 3D, berikut adalah hasilnya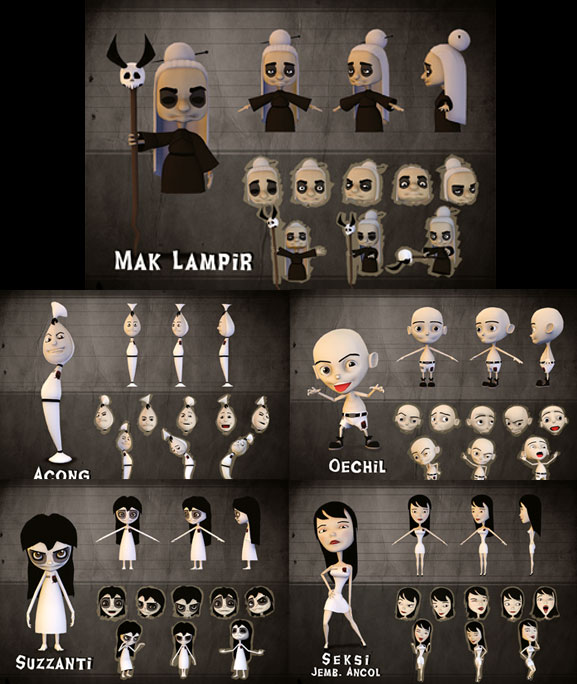 Pada serial animasi ini, hal yang paling diutamakan adalah karakter. Desain karakter harus bisa menarik perhatian dan memberikan penggambaran yang sesuai terhadap masing-masing setan, karena memang karakter yang dipakai adalah setan-setan Indonesia.
Berikut adalah beberapa scene dalam trailer serial animasi Sekolah Menengah Kesetanan­
Demikian sekilas proses perancangan serial animasi "Sekolah Menengah Kesetanan" ini. Semoga dapat bermanfaat dan menginspirasi. Terimakasih
Penulis
Danny Setiadi