Animasi Dokumenter "History and Varieties Of Noodles" Oleh M. Zhanuar Ihsan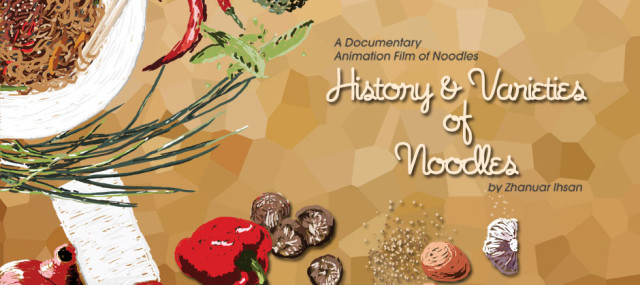 Makanan merupakan kebutuhan pokok manusia, sebagai sumber energi vital manusia agar ia dapat melaksanakan kegiatan sehari-hari dengan baik. Mie adalah salah satu contoh makanan yang cukup populer di berbagai negara. Mie atau mie adalah adonan tipis dan panjang yang telah digulung, dikeringkan, dan dimasak dalam air mendidih. Istilah ini juga merujuk kepada mi kering yang harus dimasak kembali dengan dicelupkan dalam air.
History and varieties of noodles merupakan film animasi dokumenter yang menceritakan tentang sejarah asal – usul mie dan juga jenis – jenisnya. Animasi ini di sajikan dalam bentuk infographic 2D.

Dalam animasi dokumenter ini memberikan informasi – informasi mengenai mie yang membantu masyarakat lebih mengenal mie dan juga mendapat wawasan baru mengenai mie khususnya sejarah dan juga jenis – jenis mie.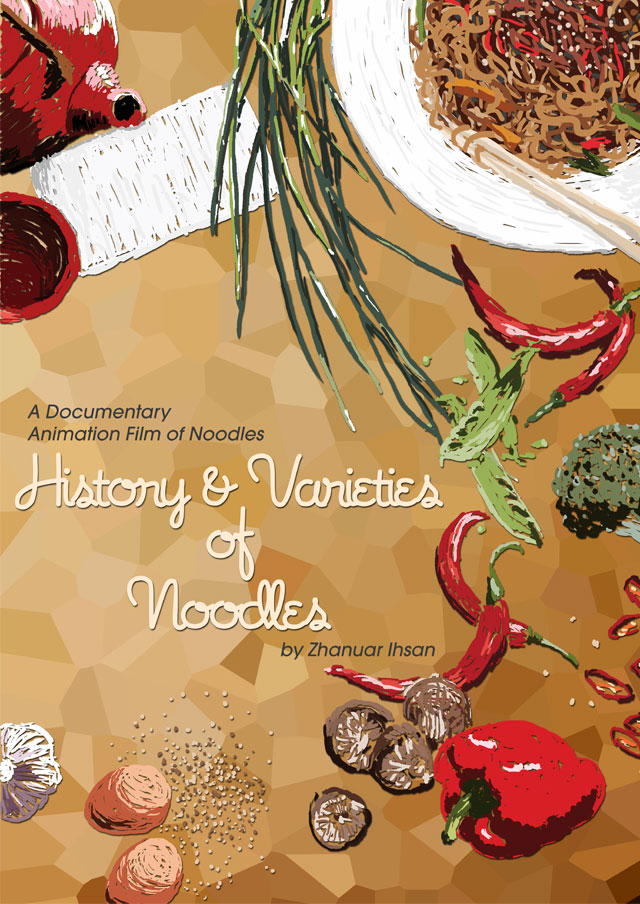 Tujuan penulis mengangkat tema ini untuk memberikan informasi kepada masyarakat tentang sejarah mie dan juga jenis – jenisnya, dengan adanya film animasi dokumenter ini agar masyarakat dapat mencoba berbagai jenis – jenis mie .

Semoga animasi dokumenter ini mampu menjadi media untuk menyampaikan informasi kepada masyarakat. Harapan penulis agar masyarakat mau mengetahui apa jenis – jenis makanan yang belum di ketahui .
Demikian sedikit pembahasan tentang animasi dokumenter "History and Varieties of Noodles" semoga artikel ini dapat bermanfaat terima kasih.
M. Zhanuar Ihsan  2014