THE MAKING OF "HEART FROM THE OCEAN"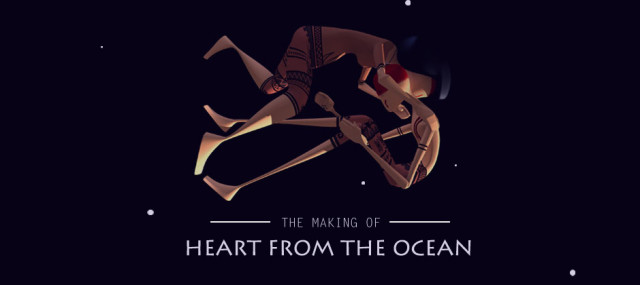 "It takes courage to grow up and turn out to be who you really are." – E.E. Cummings
Heart From The Ocean merupakan animasi pendek yang bercerita mengenai tradisi berburu jantung paus yang harus dilakukan oleh seorang pemuda sebagai bagian dari ritual kedewasaan. Dimana pemuda mengalami kebimbangan dalam dirinya akan arti kedewasaan. Ia harus memilih untuk tetap memburu jantung paus atau pulang dengan tangan hampa.

Animasi ini merupakan sebuah cerita fiksi yang terinspirasi dari tradisi masyarakat Lamalera yang melakukan perburuan ikan paus selama berabad – abad.

Dalam pembuatan animasi ini terdapat berbagai motif yang diambil dari kain tenun flores untuk menambah nuansa etnik yang mencerminkan budaya khas Indonesia bagian timur.
Dari segi pembuatan desain karakter, dilakukan studi bentuk yang terinspirasi oleh Animasi Baobab, Animasi Goat & Aaron, Tribe Character for Animation Mentor serta Rig Animation Mentor.
Berikut merupakan sketsa bentuk awal dalam pemilihan karakter, dalam proses pembuatan teksture karakter maupun environment menggabungkan motif etnik dengan nirmana datar agar adanya keseimbangan dalam desain serta menjadikannya lebih menarik dan unik.


Animasi ini dibuat dengan mengunakan teknik 3D dan berikut merupakan bentuk screenshot dalam proses pembuatan animasi Heart From The Ocean.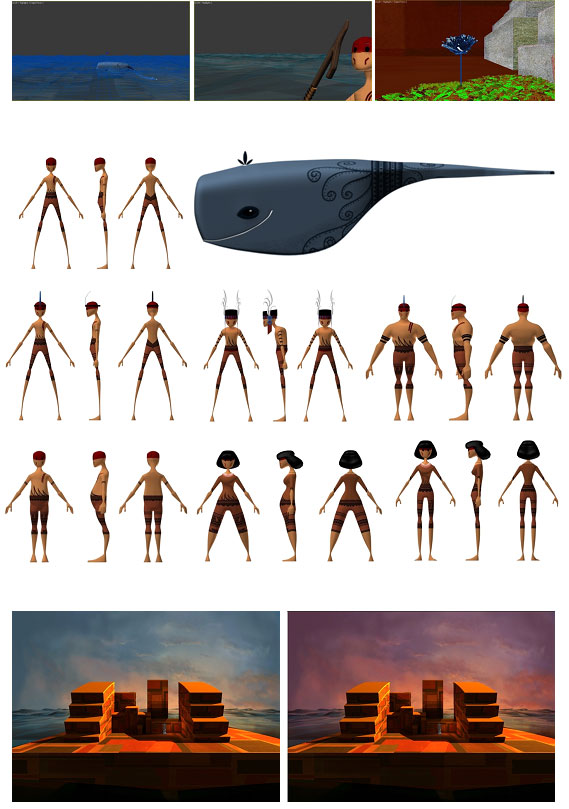 Berikut screenshot dari beberapa scene dalam animasi pendek Heart From The Ocean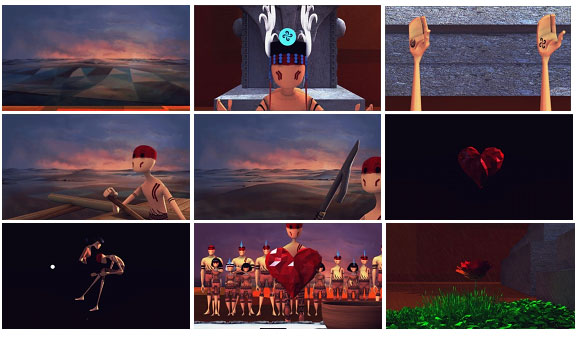 Demikian sekilas mengenai proses perancangan animasi pendek "Heart From The Ocean." Semoga artikel ini dapat bermanfaat dan menginspirasi. Terima kasih.
Penulis,
Yolanda Chauwaloka