Rancangan Serial Animasi "Meet the Monsters" oleh Ivan Alexander Christian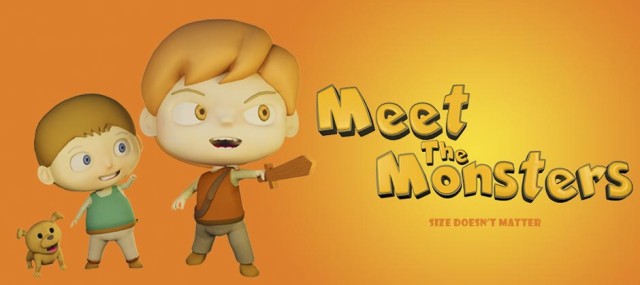 Meet the Monsters adalah serial animasi yang bercerita tentang seorang anak kecil bernama Timothy bersama adik dan peliharaan mereka berpetualang untuk menyelamatkan kerajaan Dura dari bencana yang ditimbulkan monster – monster. Para monster di sekitar kerajaan telah dipengaruhi oleh sihir jahat dari seorang penyihir, yang menyebapkan para monster mengamuk. Cyclops menyebapkan longsor, Sea Serpent mengganggu paranelayan, Centaur membakar hutan dan mengusik hewan ternak, dan banyak monster lainnya. Sang raja sudah mengerahkan prajurit terbaiknya, namun tak satupun prajurit berhasil menghalau monster tersebut dan kembali dengan selamat. Kini giliran Timothy yang hanya seorang anak kecil bersama Tomas dan Simba untuk mencegah para monster tersebut dalam menghancurkan kerajaan Dura.

Dalam proses awal pembuatan serial animasi Meet the Monsters, saya memulai dengan mengambil tema humor yang merupakan genre serial animasi paling populer di Televisi lokal saat ini. Saya menggabungkan tema humor dengan beberapa refrensi cerita petualangan, lalu mengambil karakter anak kecil sebagai pendukung mengingat target audience yang ingin saya capai adalah anak – anak umur 6 – 12 tahun. Saya mengambil bentuk 3d animasi dalam pembuatan desain Meet the Monsters, karena 3d animasi merupakan salah satu bentuk serial animasi yang menjadi prioritas beberapa stasiun televisi dalam memilih serial animasi yang akan dibeli dikarenakan popularitasnya yang tinggi. Berikut contoh desain karakter :

Dalam serial animasi Meet the Monsters saya ingin menonjolkan tingkah laku jenaka seorang anak kecil dalam petualangannya untuk memberikan kesan humor di dalamnya dan memberikan pesan moral di setiap episodenya. Dengan menampilkan tingkah laku anak – anak, maka target audience yang merupakan anak kecil jadi lebih mudah mengerti jalan cerita dan cerita humor yang ditonjolkan.
Berikut beberapa scene dalam serial animasi Meet the Monsters :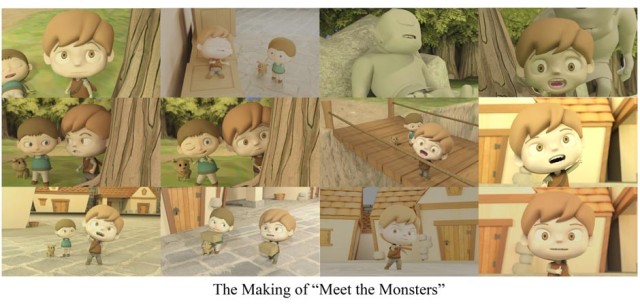 Demikian sekilas proses pembuatan serial animasi Meet the Monsters yang saya buat. Semoga dapat bermanfaat, Terima kasih.
Penulis,
Ivan Alexander Christian