The Making Of Animated Documentary "EARTH, ARE YOU OKAY?"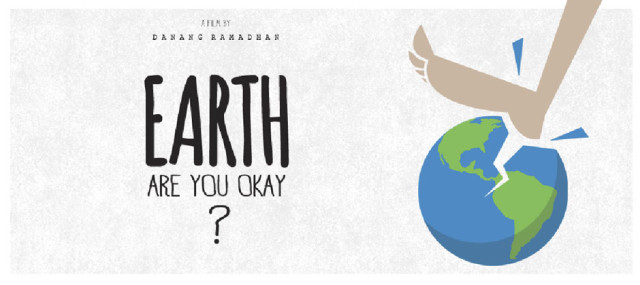 "EARTH, ARE YOU OKAY?" adalah film animasi edukasi yang membahas tentang kehidupan di bumi setalah lahirnya tekhnologi yang diciptakan manusia. Lahirnya tekhnologi ini berdampak buruk terhadap kehidupan dibumi karena manusia yang tidak sadar bahaya dari tekhnologi tersebut. Seiring berjalannya waktu, populasi manusia meningkat dan meningkat pula permintaan tekhnologi. Kondisi ini membuat keadaan bumi semakin memburuk. Dari film animasi edukasi ini, saya ingin menyadarkan dan memberi informasi kepada masyarakat apa yang harus dilakukan untuk mengurangi dampak buruk yang terjadi bumi.

"EARTH, ARE YOU OKAY?" adalah karya tugas akhir dari Danang Ramadhan, yang membahas tentang pencemaran lingkungan  yang dilakukan oleh manusia. Pada artikel ini, membahas tentang konsep perancangan "EARTH, ARE YOU OKAY?" Pada proses pembuatan "EARTH, ARE YOU OKAY?" ini, saya memulai dengan style vector illustration. Style ini digunakan untuk membuat suatu awal yang menarik, simple dan mudah dipahami. Kemudian saya menggunakan style traditional animation. Style ini digunakan untuk mendapatkan kesan old. Selanjutnya saya menggunakan style vector illustration dengan style warna solid. Style ini digunakan agar mudah dipahami dan memperjelas motion gambar. Pada bagian akhir atau penyelesaian masalah dari film ini, saya menambahkan outline untuk menegaskan gambar-gambar yang akan di informasikan.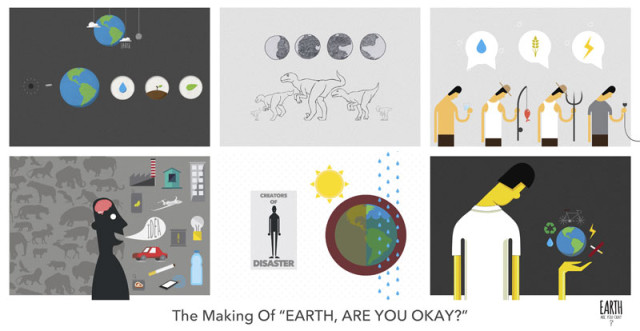 Dalam film animasi edukasi ini memiliki tiga style design yang berbeda dan menggunakan tone warna yang mendukung untuk ketiga style tersebut. Background yang digunakan menggunakan texture kanvas, noise dan polka dot.
Berikut beberapa scene dalam film "EARTH, ARE YOU OKAY?" :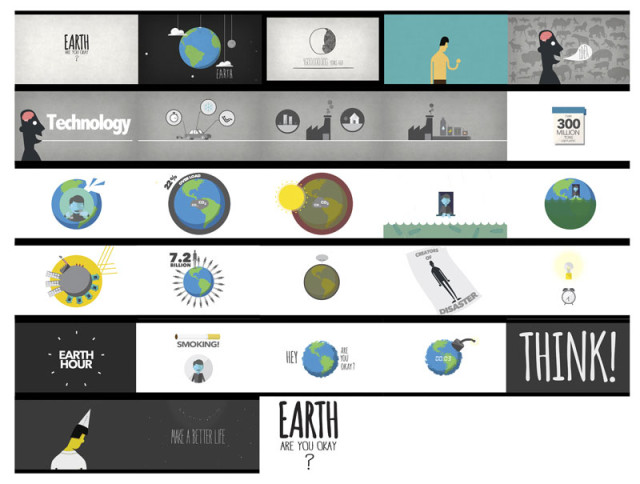 Demikian sekilas proses pembuatan film "EARTH, ARE YOU OKAY?" yang saya buat. Semoga dapat bermanfaat atau menginspirasi Anda. Terima kasih.