The Making of "Tooth Faylynn"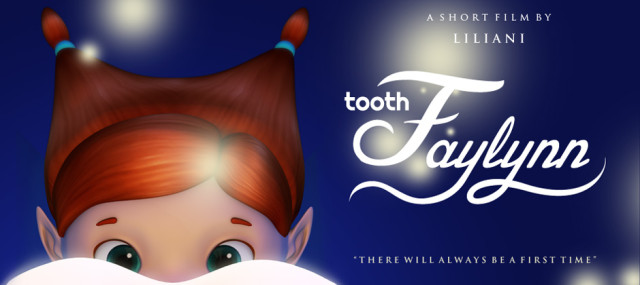 Tooth Faylynn adalah film pendek animasi yang menceritakan perjalanan seorang peri gigi junior bernama Faylynn saat ia menjalani ujiannya agar dapat menjadi "the real tooth fairy" dan agar dirinya bisa terbang seperti peri gigi lainnya. Setelah berhasil melewati banyak rintangan akhirnya Faylynn merelakan ujiannya gagal demi kebahagiaan seorang anak laki-laki.  Namun pada akhirnya Faylynn lulus dari ujiannya dan bisa terbang karena Ratu peri gigi menghargai pengorbanannya demi kebahagiaan sang anak.
Tooth Faylynn adalah karya Tugas Akhir Liliani yang berkisah tentang peri gigi yang lucu. Pada artikel ini, membahas tentang proses perancangan tokoh atau karakternya.
Pada proses pembuatan Tooth Faylynn, saya memulainya dengan konsep cerita dan juga desain karakter yang cocok dengan karakteristik dari masing-masing tokoh dalam film ini. Penentuan warna dan juga bentuk karakter sangatlah penting. Secara keseluruhan saya membuat karakter dengan bentuk yang tidak kaku agar disukai oleh anak-anak. Pada karakter peri gigi, saya membuat agar rambut peri masih berhubungan dengan bentuk gigi, sedangkan warna baju dari karakter saya memilihnya berdasarkan dari arti warna itu sendiri. Setelah mendapatkan sketsa karakter yang sesuai maka selanjutnya adalah membuat karakter 3D, berikut hasilnya :

Dalam film animasi pendek ini yang paling saya tonjolkan adalah ekspresi wajah dari tiap tokoh terutama tokoh utama, karena saya merasa anak-anak lebih menyukai sesuatu yang ekspresif. Tone warna yang saya gunakan merupakan warna-warna cerah dan juga warna gradasi pada background.
Berikut beberapa scene dalam film Tooth Faylynn :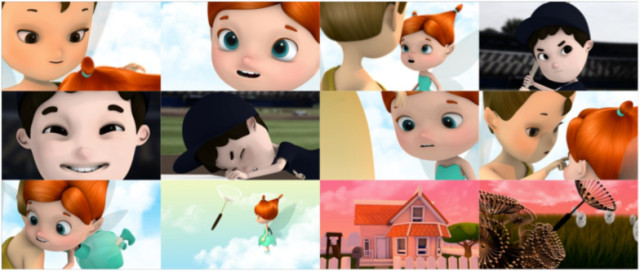 Demikian sekilas proses pembuatan film Tooth Faylynn yang saya buat. Semoga dapat bermanfaat atau menginspirasi Anda. Terima kasih ☺